Geneva, 1 February 2019 -
Working in close collaboration, our organisations are tackling the problem of hidden hunger. We are improving the intake of key vitamins and minerals in the diet through food fortification. The charity evaluator GiveWell and Peter Singer's charity The Life You Can Save have underscored the critical importance of micronutrient deficiencies and the impact of food fortification by recommending our four groups as standout charities: Food Fortification Initiative (FFI), the Global Alliance for Improved Nutrition (GAIN), Iodine Global Network (IGN), and Project Healthy Children (or Sanku).
As a group of like-minded organisations, we are guided by a common aspiration: a world where all people have access to the nutrition required to reach their full potential. Each organisation provides its own unique set of skills and proficiencies to strengthen national food fortification programmes, combining complementary expertise to achieve our shared vision – through collective action.
So why is hidden hunger important, why is food fortification the solution, and why right now? 
Hidden hunger: a global public health problem
Hidden hunger is a form of malnutrition caused by a lack of vitamins and minerals in the diet such as vitamin A, iron, zinc, folic acid, and iodine. Because we need these essential nutrients in small amounts, they are called micronutrients.
Micronutrient deficiencies are a leading cause of intellectual disability in children, preventable blindness in children, and maternal death during childbirth. They can limit a person's ability to learn, earn a living, or live a healthy life. These debilitating consequences damage whole communities, as well as economies.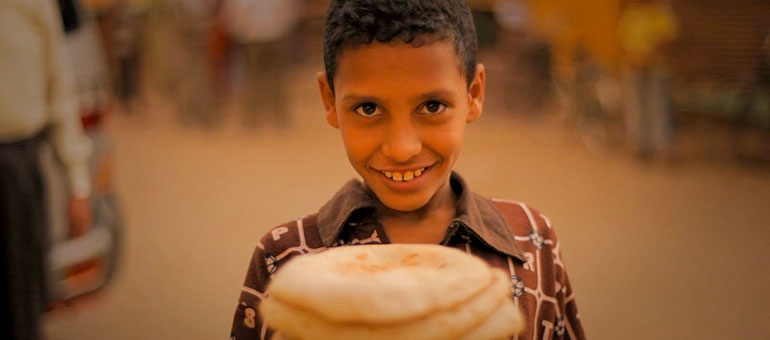 Our bodies only need small – micro – amounts of these nutrients, but without enough, they cannot function healthily, support growth, or fight off illness.
Hidden hunger does not necessarily lead to "visible" clinical symptoms, and so it can be more difficult to garner attention, investment, or action to solve it.
Today, close to 2 billion people suffer from a lack of vitamins and/or minerals in their diet, and up to 2.8 million deaths annually are attributable to iron, vitamin A, or zinc deficiency, according to estimates from the Global Hunger Index and the World Health Organization (WHO).
A simple, safe, and cost-effective solution: food fortification
Food fortification adds minerals and vitamins to the staple foods and condiments we already eat. It is a proven, cost-effective, and sustainable way to increase the supply of these nutrients in the diet and has been practiced in many countries for decades.
At very little cost, micronutrients can be added to staple foods such as rice, oil, and wheat or maize flour, as well as condiments, such as salt. This approach is particularly helpful since it reaches entire populations and leads to dramatic improvements in micronutrient intake and the prevention of deficiency.
Although the implementation of large-scale fortification programmes is improving, it doesn't yet reach all segments of populations in all countries, and often leaves vulnerable those who are most in need, including rural and remote families or those with limited financial resources, so more needs to be done.
Far-reaching impact and high return on investment
Food fortification is an inexpensive intervention with far-reaching impacts on human capital and economic prosperity. Improving nutrition has a ripple effect on education, poverty, and equality.
Food fortification is among the most cost-effective global development investments, with a cost benefit ratio of roughly 1:30 for salt iodization and 1:8 for iron fortification according to the Copenhagen Consensus. As part of broad national programmes to reduce chronic undernutrition, fortification can save national economies an estimated 2-3 percent of gross domestic product.
While many countries already benefit from mandatory fortification of staple foods and condiments, much work is needed to ensure the impact and sustainability of these programmes and to achieve equitable access for harder-to-reach and more vulnerable populations. In short, to reach the 2 billion still at risk.
It takes a village
Fundamentally, preventing micronutrient malnutrition takes a village. Governments create and enforce policy, scientists advise technical protocol, food industries carry out the fortification, United Nations entities champion and oversee global commitment and progress, donors support implementation costs, and non-governmental organizations catalyze change and bring together stakeholders. Catalyzing those programs also requires a broad breadth of expertise across advocacy, awareness and demand creation, policy, implementation, and monitoring and evaluation to ensure effectiveness.
Consequently, the foundation of food fortification is effective partnership. Our diversity is our strength:
The Iodine Global Network (IGN) catalyzes global collective action to eliminate iodine deficiency, the leading cause of preventable brain damage in newborns. IGN's core mandate is to facilitate collaboration between stakeholders in Governments, the salt industry, development, and research, to improve iodine nutrition in all countries throughout the world. With its partners, IGN has committed to eliminate iodine deficiency and achieve optimal iodine intake in all countries by the end of 2020.
The Food Fortification Initiative (FFI) helps country leaders promote, plan, implement, and monitor fortification of industrially milled wheat flour, maize flour, and rice. These grains are most commonly fortified with a combination of nutrients such as iron to prevent anemia from nutritional deficiencies and folic acid to reduce the risk of brain and spine birth defects.
Sanku-Project Healthy Children addresses a critical gap in fortification by providing the incentives, tools, training and support to small-scale African millers to produce fortified flour sustainably for the people who need it most. Already reaching over a million people across Tanzania, Rwanda, Kenya, Mozambique, and Malawi, Sanku-PHC's goal is to reach 100 million at-risk people by 2025.
The Global Alliance for Improved Nutrition (GAIN)  advances nutrition outcomes by improving the consumption of nutritious and safe food for all people, especially those most vulnerable to malnutrition with a goal to reach 1 billion people by 2022. In addition to food fortification, GAIN works on appropriate diets for women and young children, workplace nutrition initiatives, supporting SMEs deliver nutritious foods, reduction of post-harvest losses, promoting healthy food choices among adolescents and improvements to food systems, resulting in more diverse and healthier diets.
Collective and complementary action
Our respective mandates address critical and complementary areas to achieve that vision and to eliminate malnutrition due to micronutrient deficiencies.
The IGN's role convening diverse key stakeholders, FFI's national leadership and program engagement, PHC/SANKU's innovations in reaching hard-to-reach populations, and GAIN's role in broader nutrition programmes, will each be critical as we move to integrate food fortification into the global nutrition agenda.
Eliminating hidden hunger globally: the "Unfinished Agenda"
The food fortification community agrees that the next steps are scaling up and strengthening national programmes to sustain fortification programmes.
When we pool our skills and resources, we have the insight and collective influence to dismantle barriers, garner political will, catalyze stakeholder commitment, and secure investment to reach the next stage in eliminating hidden hunger.
There is no reason that together we cannot achieve a smarter, stronger, healthier global future – a fortified future.