As GAIN's Executive Director (and former Chair of Action Track 1 of the 2021 United Nations Food Systems Summit and co-convener of the 2020 Standing Together for Nutrition), I am sincerely committed to working meaningfully and inclusively with all stakeholders, to the benefit of all people everywhere, especially the most vulnerable among them, seizing the momentum to ensure we do transform our food systems to improve access to affordable nutritious safe food around the world.
My work at GAIN is focused on mobilising sustained political commitment for healthier diets, advocating and raising awareness about malnutrition, inciting bold action towards achieving Sustainable Development Goal 2, and securing a seat at the table in relevant global and regional fora to bring the voice of the most vulnerable among us. 
For any media interviews, please write to skaenzig@gainhealth.org.
 
For speaking opportunities or any other query, please write to sperrier@gainhealth.org.
 
Explore Lawrence work
Stay up-to-date on Lawrence's latest work by browsing through his latest updates and news section. Simply click on the text and discover more.
Photos
Welcome to Lawrence's image gallery! We have a diverse collection of pictures to browse through. Please take your time and explore the collection, and don't forget to credit the organization when using any of these images. Simply click on the image and you'll find the credit information at the bottom.
Videos
Welcome to Lawrence's video library! there is a wide selection of videos to choose from, covering a variety of topics and genres. Once you've made your selection, click the play button and enjoy.
Headlines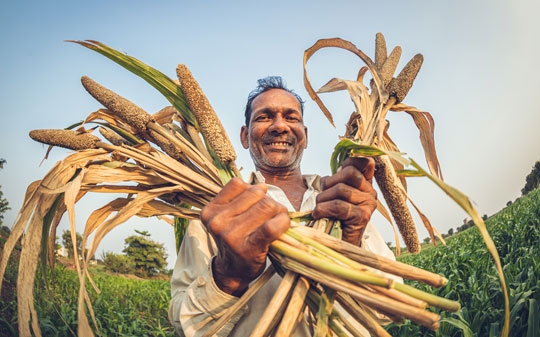 The most vulnerable, who tend to be ignored by food systems, are the ones most affected by the shocks such as conflict, COVID and the climate crisis.
Lawrence Haddad, Executive Director
It is very clear we cannot address climate change without addressing food system transformation.
Lawrence Haddad, Executive Director
Stay up to date
See the latest on Twitter from @l_haddad