Could you describe the role of a Technical Specialist in Knowledge Leadership at GAIN?
A Technical Specialist supports programmes, research, and evaluation. This can include providing evidence about malnutrition in a particular population to help inform programme design; helping design and implement effective programmes; ensuring programmes are designed in a way that can be evaluated and generate learning; generating knowledge on specific topics where we have expertise to influence the international development and academic communities; and disseminating knowledge to relevant stakeholders. Each Technical Specialist may play a different role depending on their expertise, but we're all critical thinkers with research backgrounds.
What exactly does "Knowledge Leadership" mean? Why does it matter?
Knowledge Leadership has internal and external purposes. Internally, Knowledge Leadership drives GAIN's programmes to be based on existing evidence and findings along the way. Externally, it is the generation of evidence to advance our mission to transform the food system so that it delivers more nutritious foods. Without Knowledge Leadership, our programmes wouldn't be as effective, and our mission could not be achieved.
We understand nutrition was not the main subject of your studies. What motivated you to work in this sector?
I became interested in nutrition before I went to graduate school for geography. I had been having health issues that I thought may be based on diet, so I looked into research and began experimenting on myself. After improving my own health condition, I influenced my family and they also changed their diets. Experiencing and seeing the power of dietary change inspired me to help others, and I was particularly concerned for the most vulnerable people experiencing malnutrition in developing countries. My advisor at UC Davis, Robert Hijmans, was very interested in nutrition, and we were able to convince the Geography programme and the programme in International and Community Nutrition to create a formal Designated Emphasis in International and Community Nutrition for Geography students. I was the first Geography graduate student to complete the required coursework and obtain the Designated Emphasis on my degree. Nearly half of my coursework was on international nutrition, including epidemiology, and the research I did with my advisor was focused on diets and nutrition.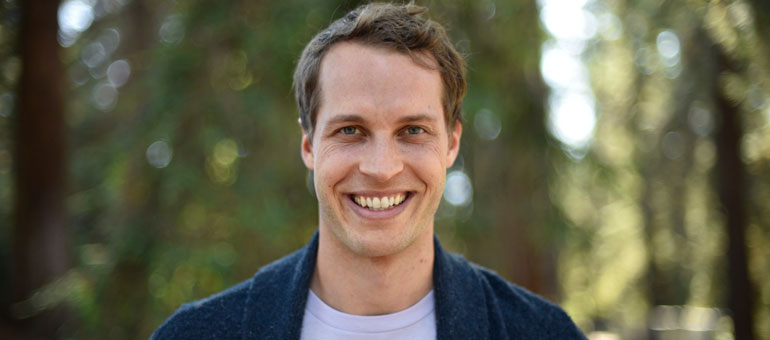 What are the most rewarding aspects of your work?
I love the fact that my work is making a difference in people's lives, especially the most vulnerable to malnutrition. It's also highly rewarding working with thoughtful, intelligent people every day.
What are the most challenging aspects of your work?
Managing the workload. There always seems to be more demand for Knowledge Leadership than we have capacity for, so it can be challenging to meet all the needs. I'm also regularly challenged by difficult problems, complicated analyses, and conflicting evidence. It requires an attitude of curiosity and a passion to get to the truth, which I have managed to maintain thus far.
What do you like most at GAIN and why?
I appreciate the many opportunities I have to be involved in interesting work. GAIN allows me to satisfy my research desires while also ensuring my work is practically used to improve people's lives.
What are your top pieces of advice you'd give to a student who wants to start a career in research and knowledge management in a non-profit organisation?
Make sure you choose a field that you care about. You will be a better employee, more satisfied in your work, and ultimately have more impact if you are passionate about both what you do and the mission of the organisation you work for.
What is your favourite nutritious food and why?
From a nutritional perspective, organ meats like liver and kidney, which are extremely rich in bioavailable nutrients. But they're not my favourite taste wise. I make a smoothie a couple times a week that is highly nutritious and delicious. Juice half a lime into the blender. Add one cucumber in thick slices. Fill the rest of the blender with lettuce or spinach and a large handful of mint, compacting the greens so you can get a lot in. Red and dark leafy greens are best. I avoid greens of cruciferous vegetables such as kale since they're harder to digest with all that insoluble fiber. Use a tamper and blend to liquify the contents. Add a few shakes of kelp flakes and a spoonful of coconut manna/butter (pureed whole coconut), which will help you absorb the fat-soluble vitamins in the smoothie. Finally, add frozen mango and blend until smooth, to allow for a super cold smoothie with a thick, creamy consistency.