Could you please describe your role as Project Manager in India?
I am a Project Manager of POSHAN, a project that aims to treat children with severe acute malnutrition at the community level in the state of Rajasthan, India. I am responsible for project implementation in 6 districts and development of a Management Information System (MIS). I also represent GAIN in deliberations on child malnutrition in India. 
What inspired you to work in the development sector and to join GAIN?
I am a post-graduate in brand communications and advertising. While working for four years as an advertising professional, I comprehended that there are many agencies working on brand awareness and improving brand personas, but just a handful working on improving the lives of vulnerable people in India. Moreover, the work of those organisations working with vulnerable populations is not quite known to the masses. When I realised that my skills could be helpful for the marginalised population in India, I decided to shift to the development sector and no longer work on increasing brand profits. I have been with GAIN for three years now, and I have never been so satisfied with my professional life.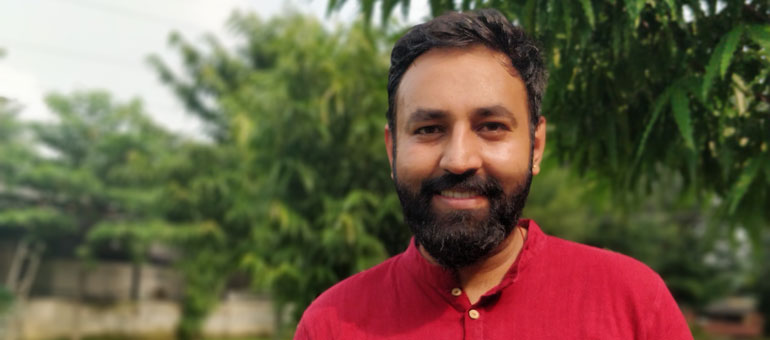 What is the greatest nutrition challenge in India today?
India is undergoing rapid socioeconomic, demographic, nutritional and health transitions. Still, undernutrition continues to be persistently high in India and is one of its greatest challenges. Undernutrition at all levels – from adult undernutrition, which affects one third of adults; to child undernutrition, which affects almost every second child; maternal undernutrition, leading to low birth-weights; and inappropriate and sub-optimal infant and young child feeding - remains the principal factor affecting the health and nutritional status of the Indian population. 
What is the most rewarding aspect of your job?
The POSHAN project cured over 17,000 children with severe acute malnutrition in a period of three years. Watching children recover from malnutrition and seeing the rejuvenated energy in the households is particularly rewarding. In addition, exposure to national and international development organisations and opportunities to work with the Government of India to improve national health and nutrition indicators are a great boost to my career.
Which is your favourite nutritious food and why?
It's a tough choice. I think apples, as they are high in fibres, vitamin C, and numerous antioxidants. But, most importantly, they grow in my backyard and are delicious.
However, it is important to have a balanced diet of fresh vegetables, whole grains, legumes, nuts and lean proteins to give the body the nutrients it needs to function correctly.